MIND & BODY
.
OLYMPIC is a brand committed to deliver the most potent and solvent free cannabis oil, extracted only from cannabis strictly grown using pesticide free techniques by our small established network of family farms throughout Northern California.
.
Our raw material is tested for pesticide, mold, chemicals and bacteria before processing to ensure only the most pure cannabis reaches our production line.
.
Our lab results per batch are always posted online exceeding California State guidelines each time. The lab tests in parts per billion are also done throughout the entire extraction process to ensure our refined cannabis oil in each cartridge are completely solvent free and as potent as we promise.
.
PRODUCTS
OLYMPIC only produces a top quality ultra-premium cannabis oil that deserve to be paired with the best hardware.
Our cartridge's technology, built on a revolutionary ceramic heating element, is capable to create the largest cloud per hit when paired with our buttonless breath controlled battery. Our cartridges maintain smoother oil and eliminate any possibility of burnt oil taste, providing a delightful experience from the first hit until the very last.
FLAVORS
View all

.JACK HERER
Jack Herer cannabis strain is a Sativa dominant created in Netherlands in mid 1990's. This weed was named after famous cannabis activist and an author of "The Emperor Wears No Clothes", infamous Jack Herer.
Jack Herer marijuana strain induces clear-headed blissful cerebral buzz, boosts energy and creativity, and delivers focus.
Promotes chattiness, laughter, social behavior. Relieves stress, alleviates depression, and stimulates appetite. Followed by laziness.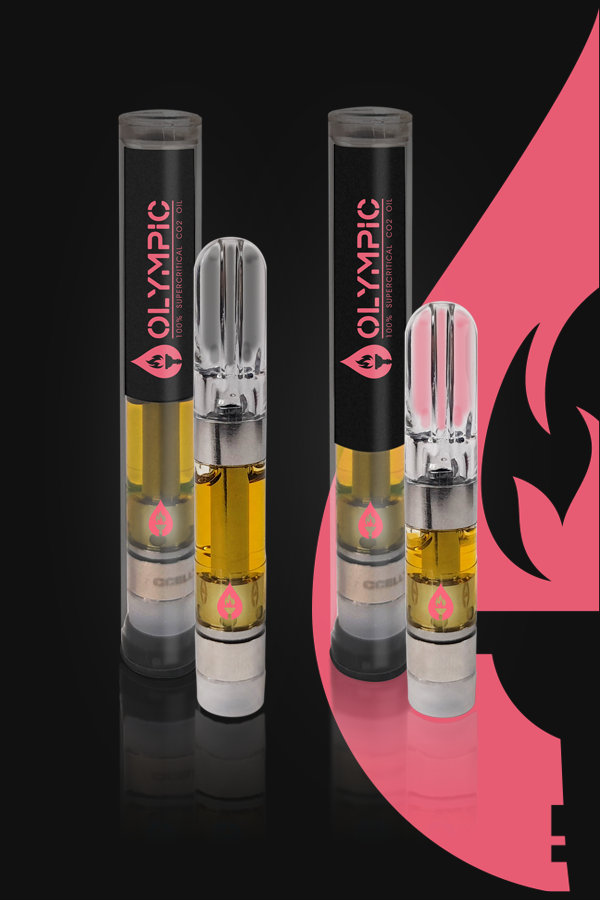 .TANGIE
Tangie cannabis strain is a Sativa dominant hybrid by DNA Genetics with a potent THC level that seasoned users love. Buds smell identical to tangerines, with very resinous flowers. This sticky contest winner is ideal for daytime usage.
Tangie cannabis strain with its cerebral essence will lift you up into the sky. Creativity and euphoria along with focused joy can occur.
Little to no side effects besides red eyes and cottonmouth.